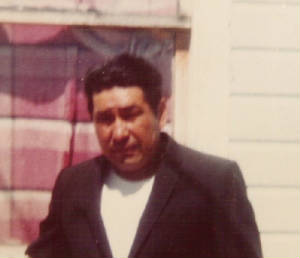 A little about my dad .. he is a great man.. he had a heart of gold...
he was always willing to lend a helping hand.. whether it was making food baskets for other people in our small community... he was always willing to go that last mile for others...
he loved all his children deeply.. he loved my mom with all his heart..
he took the love he had for my mom to his heavenly home...
it is there that he walks beside us and watchs over us his children
here on earth.
Feb. 3rd, 1926 - July 20th, 1969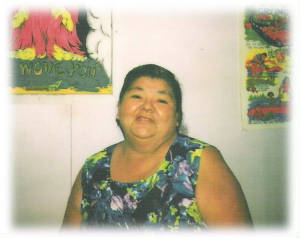 My mom was something else.. she loved my dad Rodney with all her heart..
she was so lost without him.. with 11 children to raise.. they offered to put us
younger one's up for adoption to make the load lighter for her.. but Mom refused..
and did the best she can.. then one night she meet this great man that went by the
name of Harry.. she married him one night late in the evening in 1972...
Harry then became our dad.. my mom loved him with all her heart.. she done everything
for him... she sewed shirts.. she tended to his every need when he got into a big accident...
she loved cooking .. she loved sewing.. she enjoyed singing.. both her and my dad Harry
would sing.. he would play a wee small paino and she would sing Gospel songs in
Ojibway.. she was a strong believer in her faith (Catholic) nothing would stop her
from attending Prayer meetings.. she would travel a far to attend.
January 1984 she found out she had Cancer... she did not like this but
took her faith with great strength and courage. She didn't give up... she continued to love
her children and her grandchildren till the very end.
She wanted so much to died at home with all her family around her.. but that just wasn't possible.... she got sick at home.. and had to be admitted to the hospital. She did not like this but accepted it.
With her husband, our dad and her children by her side.. she took her last breathe on
April 21, 1984. She was no longer in pain.. she was home with the one she loved so much... Our Creator... Our Lord..
June 28, 1928 - April 21st, 1984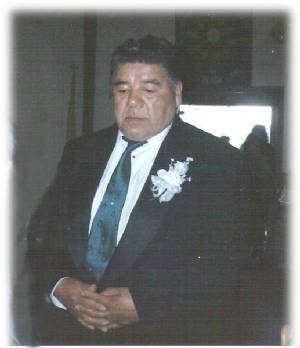 MMMMMMMMM.......... what to say about this man .. My dad Harry.. he had a heart of gold also...
what man would take as his own 11 children. he did and he did it with all that he could...
this man was not a man of many words.. but we each knew that he loved us... he loved my mom.. and he done his best to give her what ever she wanted... he went to work faithfully just so that she won't have to go without.. he didn't like when she had to look after him after his accident... he continued to provide for her and for us younger ones.. it broke his heart to lose mom.. he done his best to not let his grief show.. but we younger one's knew his heart was broken the day mom got called home.. just because mom lefted us all .. that didn't not stop him from loving his children... we would make sure he never got forgotten.. not a birthday or father's day went by without knowing he was and still is loved by us all. Every special occassion such as weddings.. birthday's... christmas... etc.. etc.. he attended.. why? because he was our DAD... smiles... then one day without our knowing.. he was sick and needed an operation.. a operation that could of ended his life.. so .. when we found out .. we went to the city to see him.. he was so happy.. then came the time for him to go into surgery .. he cried .. we cried.. for we didn't know if we would see him alive again... or if this would be the last time he would see us...
He pulled through the surgery.. and he HATED that trac ... sighs... but he done the best he could.. he missed my mom terrible.. finally his life ended on the 8th of December 1998. He was NO longer in pain.. he NO longer had to live with his trac that he hated so much. He was finally free from pain... he was home with our Lord.
April 14th, 1933 - December 8th, 1998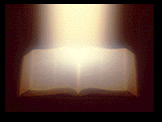 "Who so ever follows me.. shall live in my heavenly kingdom... "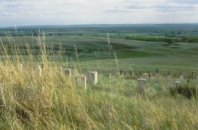 Do not stand at my grave and weep,I am not there, I do not sleep.
I am a thousand winds that blow, I am the diamond glints on snow.
I am the sunlight on the ripened grain, I am the gentle autumn's rain.
When you awaken in the morning's hush, I am the swift uplifting rush,
of quiet birds in circled flight.
I am the soft stars that shine at night.
Do not stand at my grave and cry;
I am not there, I did not die.

Hopi Prayer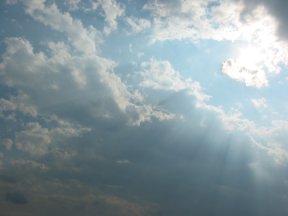 Happy Mother's Day & Happy Father's Day
to three very special and precious people
my parents...
you gaved me life .... you showed me what love was all about...
i can never thank you enough for all that you gaved me...
not a day goes by .. that i do not think of you..
you have and always will be in my heart..
I love you forever .. infinity and beyond...
Love always
Your baby girl...
Val
Forever there is a candle burning in heaven...
just as the candle burning brightly within my heart for you all.


God's garden must be beautiful because he only takes the best...
The angels sing sweetly... my parents are Angels in God's Garden.
Those of you that still have parent's, love them with all your heart...
give them all the respect that they deserve..
hug them every chance you have..
tell them always that you love them..
for you never know when they will be gone...
My angels are watching over me and guiding me
in all that i do in my life.. they wrap their loving arms
around me in times of trouble and times of happiness
.. and with the love of our Creator.. Our Lord...
they keep that candle burning .. just
as the candle burns brightly in my heart!

Site Updated on